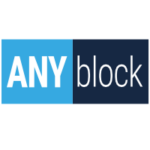 Webseite AnyblockTools Anyblock Analytics GmbH
Blockchain technology is transforming the way business is done in the digital world. We are a profitable German startup operating in the realm of blockchain, big data and high availability SaaS.
Are you ready for a new challenge where you can apply your > 5 years of experience in a broad range of tech areas and get first-hand insights into one of the hottest topics on the planet?
We are looking for an experienced DevOps Engineer / System Administrator with an interest in blockchain and operations. Development skills would be a plus!
Being a part of our all-remote Engineering Team allows you to work on a plethora of varying topics and technologies including:
Focus: Blockchain node administration & operations across different blockchains, incl. personal interaction within the ecosystem (e.g. Chainlink, The Graph, …)
Docker, Firewall, Linux
InfluxDB, Prometheus, Elasticsearch, Grafana
Ansible / AWX
Ethereum, Bitcoin, Polkadot, …
Your profile
> 5 years of hands-on experience is a must
Tech stack: Linux, Ansible, Docker, Monitoring, Blockchain
Understanding of IT security
Pragmatic, self-reliant and delivering high quality work
Knowledge of blockchain or even hands-on experience with Chainlink or The Graph technology!
Ability to work autonomously, be proactive, communicate & function in a distributed team
Benefits
All-remote company with flexible working hours, 5 weeks paid vacation and the ability to grow with us! Our international team treasures doing the right things right, with pragmatic decision-making and the drive to constantly learn & improve.
Shape your own job and apply today!
Get in touch
Sascha Göbel (Co-Founder & CTO)
jobs@anyblockanalytics.com
Or click the apply button.